Owning sprawling estate lots in Calgary is a dream for many, and developing a custom home on such a picturesque canvas is an opportunity like no other. However, turning your vision into reality on an estate lot involves a well-thought-out process that requires careful planning, experienced professionals, and a keen eye for detail.
Learn more about the essential steps and considerations in the process of home development on estate lots.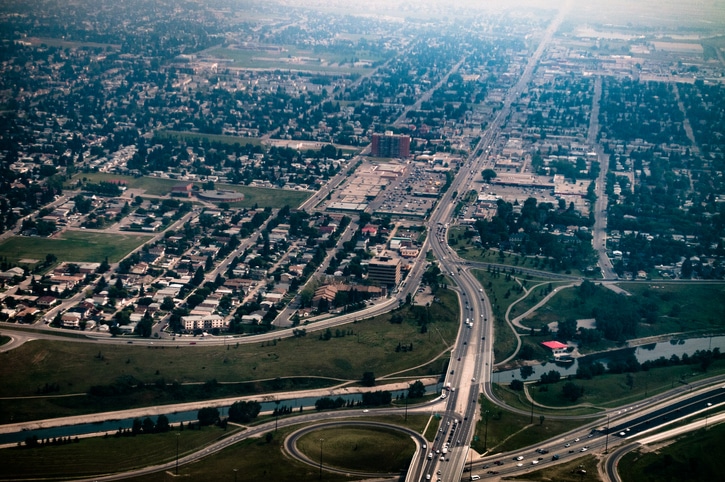 1. Define Your Vision and Goals
Every successful project begins with a clear vision. Start by envisioning your dream home on your estate lot. What architectural style appeals to you? How many bedrooms and bathrooms do you need? Do you want specific amenities or features like a swimming pool, a guest house, or extensive landscaping? Clearly defining your vision and goals will serve as your guiding light throughout the development process.
2. Select the Right Architect and Builder
One of the most crucial decisions you'll make is choosing the right architect and builder. Research and interview professionals who specialize in estate home design and construction. Review their portfolios and speak with past clients to ensure they align with your vision and have a track record of successful projects.
3. Site Assessment and Planning
Before you break ground, conduct a comprehensive site assessment. This involves evaluating the topography, soil conditions, drainage, and any environmental considerations. A professional land surveyor and engineer can help you understand the unique challenges and opportunities your estate lot presents. Your design and construction plans should be tailored to the specific characteristics of your property.
4. Design and Development Phase
Work closely with your architect to create detailed plans for your estate home. This phase involves conceptual design, architectural drawings, and obtaining necessary permits. Consider how the design will integrate with the natural surroundings, taking advantage of scenic views and optimizing energy efficiency.
5. Budgeting and Financing
Developing a realistic budget is essential. Consider all costs, including land acquisition, design fees, construction costs, landscaping, and any additional features or amenities. Be prepared for potential cost overruns and contingencies, and secure appropriate financing options.
6. Construction Begins
Once your plans are finalized and permits obtained, construction can commence. This phase involves site preparation, foundation work, framing, roofing, plumbing, electrical, and interior finishing. The timeline will vary depending on the size and complexity of your estate home.
7. Quality Control and Inspections
Quality control is crucial to ensure your estate home meets the highest standards. Regular inspections should be conducted to identify and address any issues promptly. This phase ensures that your home is not only beautiful but also structurally sound and built to last.
8. Landscaping and Outdoor Spaces
Estate lots in Calgary often provide ample space for stunning landscaping and outdoor amenities. Plan your outdoor spaces carefully, incorporating features like gardens, pathways, outdoor kitchens, and entertainment areas. Consider the use of native plants and sustainable landscaping practices to enhance the natural beauty of your property.
9. Interior Design and Customization
The interior design phase allows you to personalize your estate home to your liking. Work with interior designers to select finishes, fixtures, colours, and furnishings that align with your vision and create a cohesive, inviting atmosphere.
10. Final Inspections and Punch List
As construction nears completion, a final inspection should be conducted to identify any remaining issues or details that require attention. These items are often referred to as a "punch list" and should be addressed before you move into your new estate home.
11. Move-In and Enjoy Your Estate
Once all inspections are passed, and your estate home is ready, it's time to move in and savour the realization of your dream. Take the time to explore and appreciate your estate lot, enjoy the serene surroundings, and create lasting memories in your one-of-a-kind home.
12. Ongoing Maintenance and Care
Owning an estate home comes with ongoing responsibilities. Regular maintenance, landscaping upkeep, and any necessary repairs should be part of your long-term plan to preserve the beauty and value of your property.
CTA: Acquire one of the stunning acreages for sale near Calgary within the charming community of Silverhorn. The Bearpaw land for sale in Silverhorn is nestled amidst the lush outdoors, where wildlife and greenery are fiercely preserved and cultivated. As these acreages for sale near Calgary enter Phase 2 sell with swiftness, property owners in Silverhorn are able to equip their own builders to develop new homes using unique innovation and design. These Bearpaw lots for sale give homeowners the ability to live alongside rolling hills and breathtaking scenery while remaining close to amenities.